"...We have it very clear, collaborators before simple suppliers..."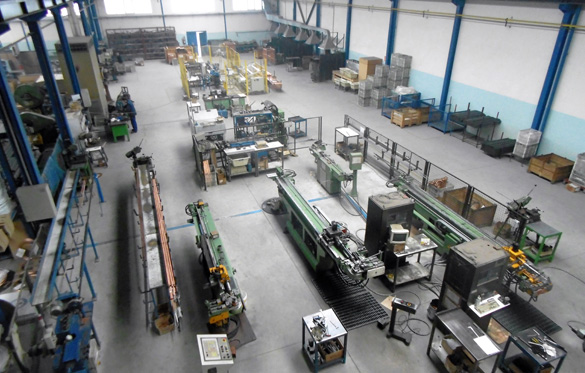 History
Founded in 1987 by Genaro Isasi Barruso, who after eighteen years in Colombia, Mexico and Venezuela, conducting metallurgical companies, returns to his native country to give life, together with his children, to what is today Manufacturas Edu Isasi, SL Always with a very clear philosophy for our customers, to be collaborators rather than simple suppliers, in order to deliver quality and personalized service.
Productive Capacity
Currently, we have in our 2,200 square meters plant with a large and diverse machinery park:
2 CNC Straighteners Ø6 / Ø22,2 orbital cut (without chip removal) and capacity for LWC coils up to 250 Kg.

6 CNC Ø6 / Ø42 bending machines, with up to 4 different radius in the same piece and curved by generation.

6 Endformers (Balloons for crazy nut, widening, reduction, total closing of the end up to Ø54).

T-DRILL drilling process (outwardly) neck diameter Ø6 / Ø54, Ø8 / Ø108 in tube and FLOW-DRILL (inwards) Ø2 / Ø32.

CNC drill with 3,000 mm table.

6 Welding stations, 2 + 1 MIG / TIG welding stations.

Materials: Copper, Brass, Aluminum, Stainless Steel.
Adaptation
Thanks to our customers, Manufacturas Edu Isasi, SL, has been able to adapt to the demands of today's market and, for this reason, we are constantly concerned about the training of all the staff, as well as the continuous growth of existing technology so we can proceed to incorporate new machines or the necessary processes.
Future
Our goal is to keep growing in parallel with our customers and with our sight on our invariable motto.